Visitor Behaviour
Tracking
Polls, Popups, and Notifications
Track all Your Visitors and Monitor Your Website Performance in Real-Time
Visitor Behaviour Tracking
The visitor behavior tracking feature gives you a detailed picture of your website's analytics, allowing you to pinpoint your top customers and streamline your marketing efforts. Discover how users arrived at your website, when they completed a goal on your page and which pages convert.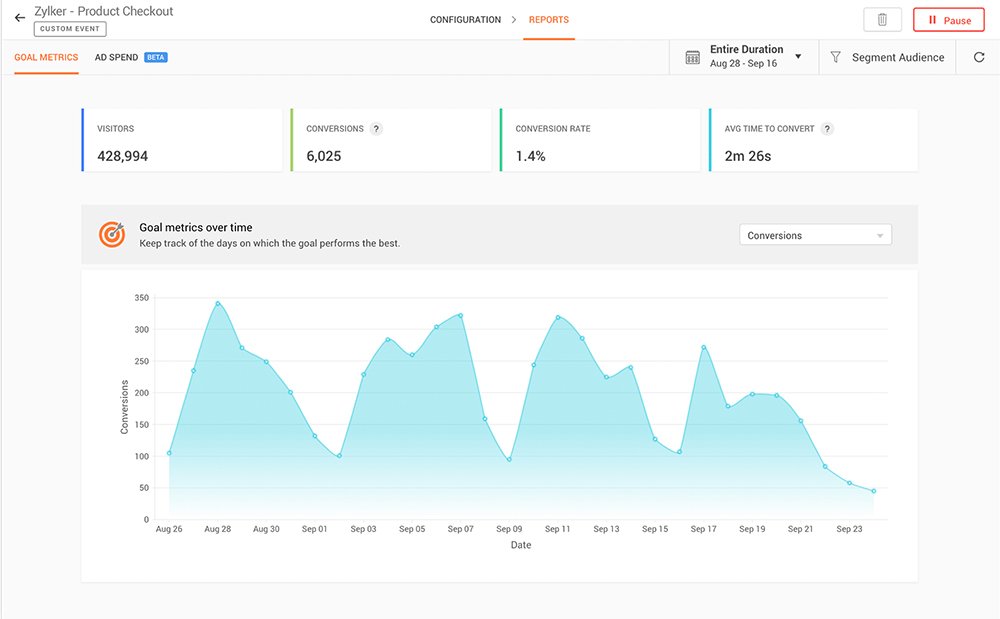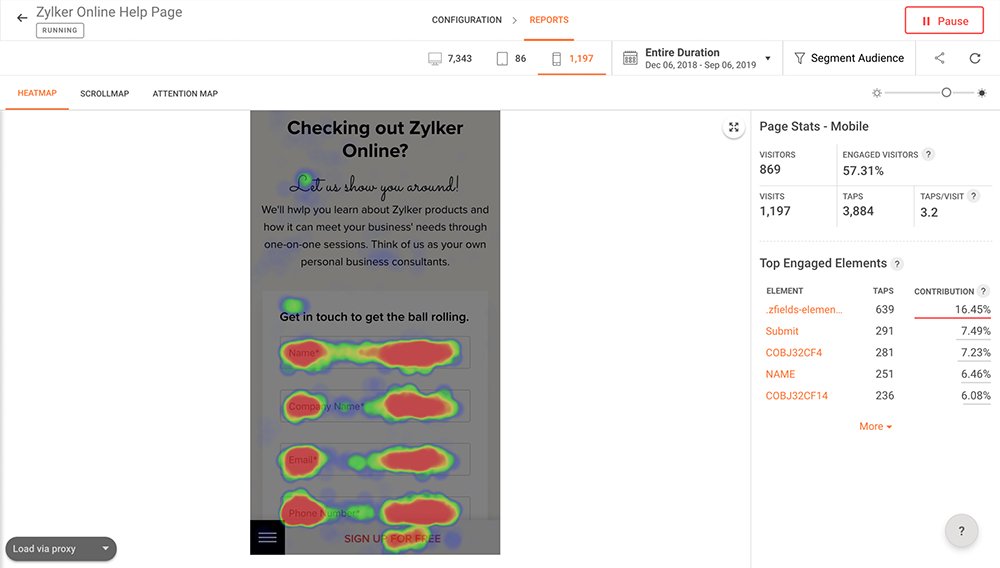 You can examine how visitors interact with your website using heatmaps. They will show you where users click, move, and scroll on your site and whether it's attracting attention or being ignored.
The visitor engagement feature allows you to deconstruct a visitor's form interactions into useful data. Investigate issues in greater depth and obtain actionable data on visitor concerns from your website forms.
Nail Those Critical Web Conversions
Whether you want to understand what works on your website, why visitors behave a certain way, or what it takes to convert a visitor into a customer, PageSense has the right set of tools for you.
Track
Analyze
Optimze
Personalize
Engage
Track Your Key Website Metrics
Add goals, monitor the clicks on your CTAs and design elements. Build a conversion funnel to see which pages cause significant dropoff.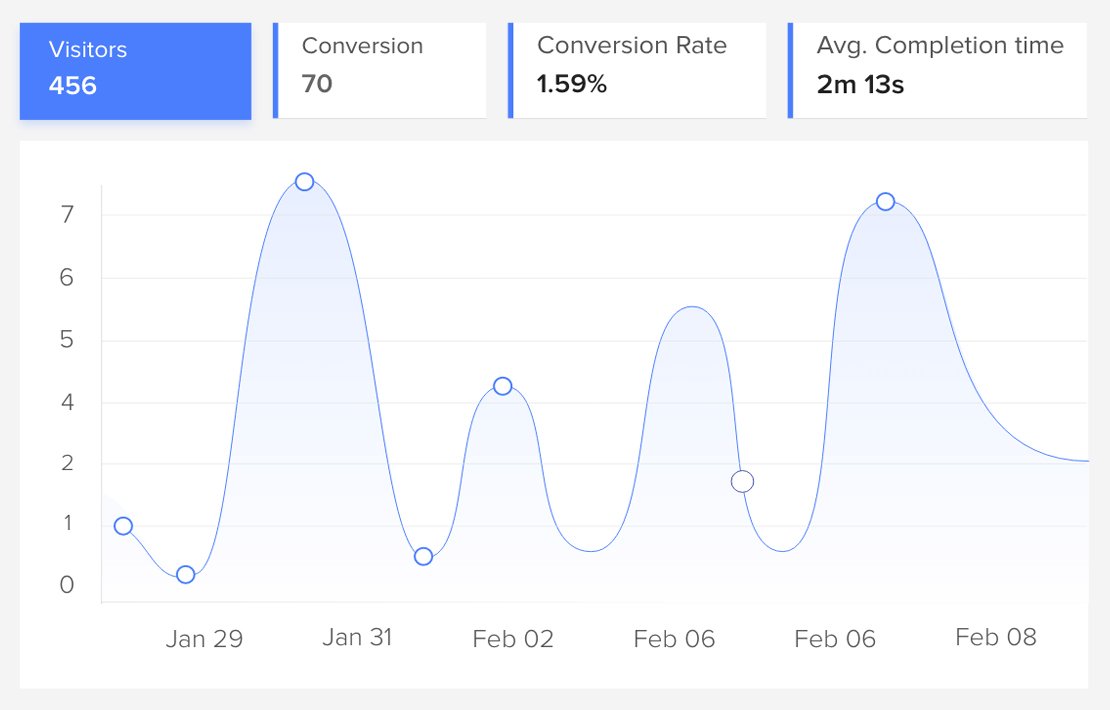 Analyze your visitor's behavior
With heatmaps, identify the parts of your website that instantly grab your visitors' attention. Use session recordings to get video playback of visitor interaction with your website in real time.
Optimize Your Website for Conversions
Test, learn, optimize, and repeat. Still caught in the top vs bottom fold debate? A/B test and see what works better for your business. Experiment with different page layouts, site elements, images, texts, colors, and more.
Personalize User Experiences
Every visitor is unique, so their experience on your website should be too. Offer a personalized website experience for your visitors based on their needs and wants.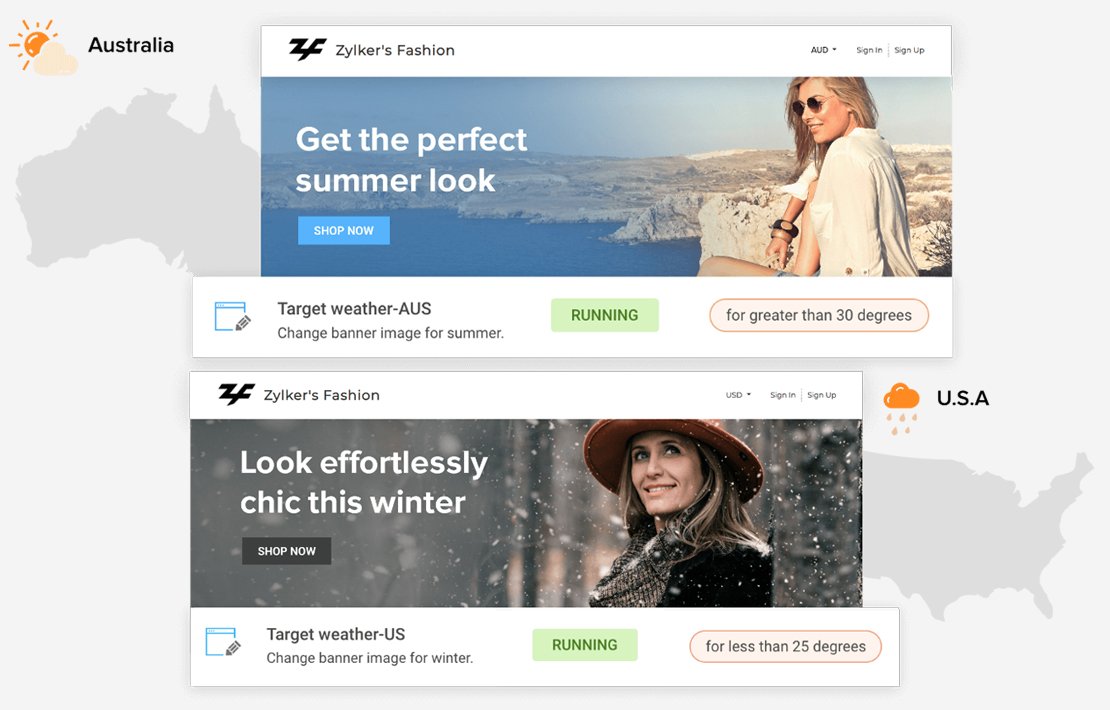 Engage With Every Visitor
Your customers are your best critics. Create and run on-site and in-app polls to gather visitor and customer feedback so you can give them what they want.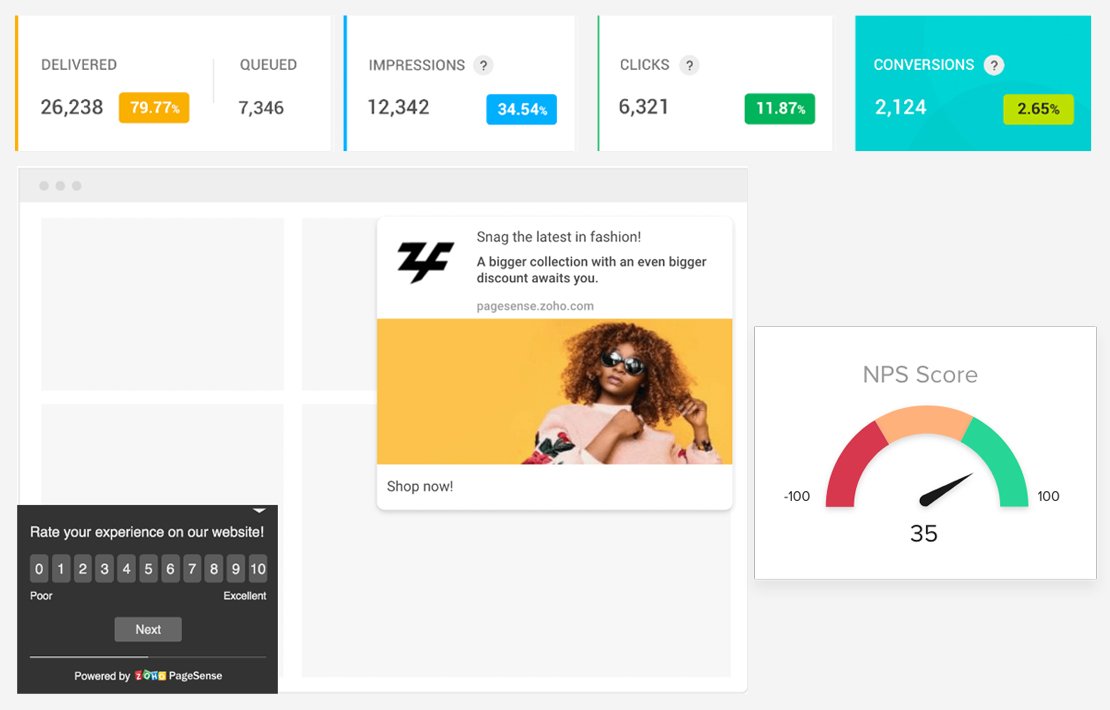 Integration with various zoho and third-party application is just a click away. Get a unified view of your website data and make more informed marketing decisions.
Zoho PageSense Pricing Plan
The Best-In-Class Customer Engagement Software
Analyze
10,000 Monthly Visitors
Web analytics
Funnel analysis
Heatmaps
Session recording
Form analytics
3 Projects
6 Months data retention
20 Custom dimensions
20 Goals
Engage
10,000 Monthly Visitors
Polls
Push notifications
Pop-ups & banners
3 Projects
6 Months data retention
30 Custom dimensions
30 Goals
Chosen by 50% of users
Optimize
10,000 Monthly Visitors
Data and action widgets
Block IP
Track and engage with 100K visitors/month
Unlimited chat sessions
5 custom chatbots
Telegram Messenger
Whatsapp (invite only)
Facebook Messenger
Operator chat monitoring
Apple TV app
Weekly and monthly reports
Analyze
/month/ billed annually
Web analytics
Funnel analysis
Heatmaps
Session recording
Form analytics
3 Projects
6 Months data retention
20 Custom dimensions
20 Goals
Engage
/month/ billed annually
Polls
Push notifications
Pop-ups & banners
3 Projects
6 Months data retention
30 Custom dimensions
30 Goals
Chosen by 50% of users
Optimize
/month/ billed annually
A/B testing
Split URL testing
Personalization
10 Projects
12 Months data retention
50 Custom dimensions
50 Goals
Zoho PageSense Frequently Asked Questions