Save Time by Automating your Sales Processes with The Best CRM Application
Contact and Account Management
Process Automation with Blue Prints
Automation with Workflow Rules
Analytics and Custom Reports
Automate regular sales, marketing, and support functions that consume crucial time, allowing you to focus on your clients. Develop processes that enable you to decrease administrative burden, cut redundancies, and accelerate your entire process.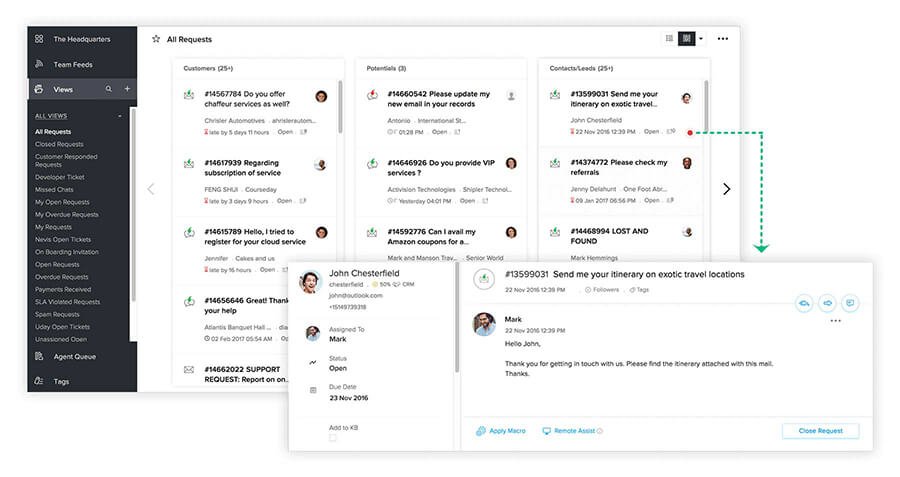 Connect and Collect leads from numerous networks such as WhatsApp, Facebook Messenger, Instagram, and Tiktok, and integrate them into a single, easy-to-use dashboard for better customer engagement and effective decision-making.
Complete tasks that would otherwise consume a long time, such as scheduling appointments, drafting a follow-up mail, tracking client contacts, and updating sales opportunities. This allows for your Sales Team to focus on lead generation, closing deals and growing client relationships.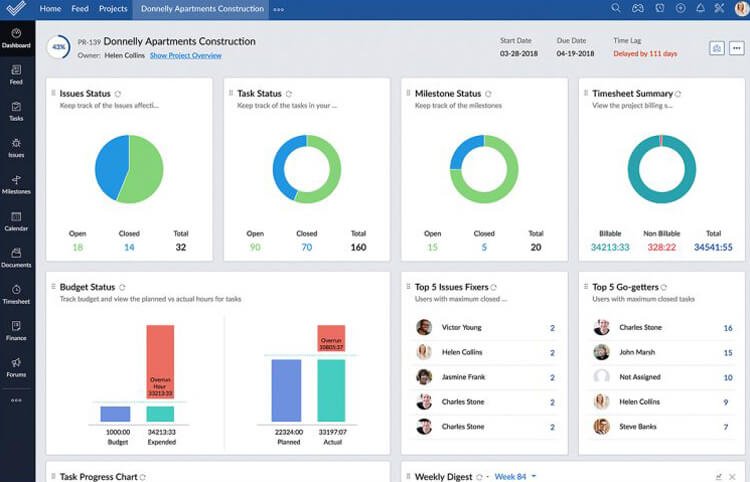 Best CRM Solution For Businesses
Zoho CRM which is the best CRM for Lead Management can be easily customized to respond to the specific needs of any Company type and size. You can additionally Increase Lead Qualification, Activities Recording with Reminders, Deals or Opportunities Pipeline Management Sales Person by Sales Forecasting with Custom Reports and Dashboards with Zoho CRM.
Standard
/user/month billed monthly
Scoring Rules
Workflows
Multiple Pipelines
Mass Email
Custom Dashboards
Canvas (1 view/org)
Professional
/user/month billed monthly
Including STANDARD+
Blueprint
Web-to-Case Forms
Validation Rules
Inventory Management
Canvas (3 views/org)
Sales Signals
Enterprise
/user/month billed monthly
Including ENTERPRISE+
Multi-user Portals
Advanced Customization
Mobile SDK & MDM
Canvas (5 views/module)
Zia AI
Ultimate
/user/month billed monthly
Including ENTERPRISE+
Enhanced Feature Limits
30-day Trial
Canvas (25 views/module)
Advanced BI - bundled with Zoho Analytics
Standard
/user/month billed annually
Scoring Rules
Workflows
Multiple Pipelines
Mass Email
Custom Dashboards
Canvas (1 view/org)
Professional
/user/month billed annually
Sales Signals
Blueprint
Web-to-Case Forms
Validation Rules
Inventory Management
Canvas (3 views/org)
Enterprise
/user/month billed annually
Zia AI
Command Center
Multi-user Portals
Advanced Customization
Mobile SDK & MDM
Canvas (5 views/module)
Ultimate
/user/month billed annually
Advanced BI - bundled with Zoho Analytics
Enhanced Feature Limits
30-day Trial
Canvas (25 views/module
Zoho CRM Frequently Asked Questions