Zoho Marketing Automation Features
Capture Leads and monitor
Automated Email Campaigns
Workflow rules and Autoresponders
Zoho Marketing Automation ~
Create Great Customer Initiatives by Establishing Engagement Initiatives
From generating leads to understanding their online behavior and evaluating them for sales—manage your entire lead cycle.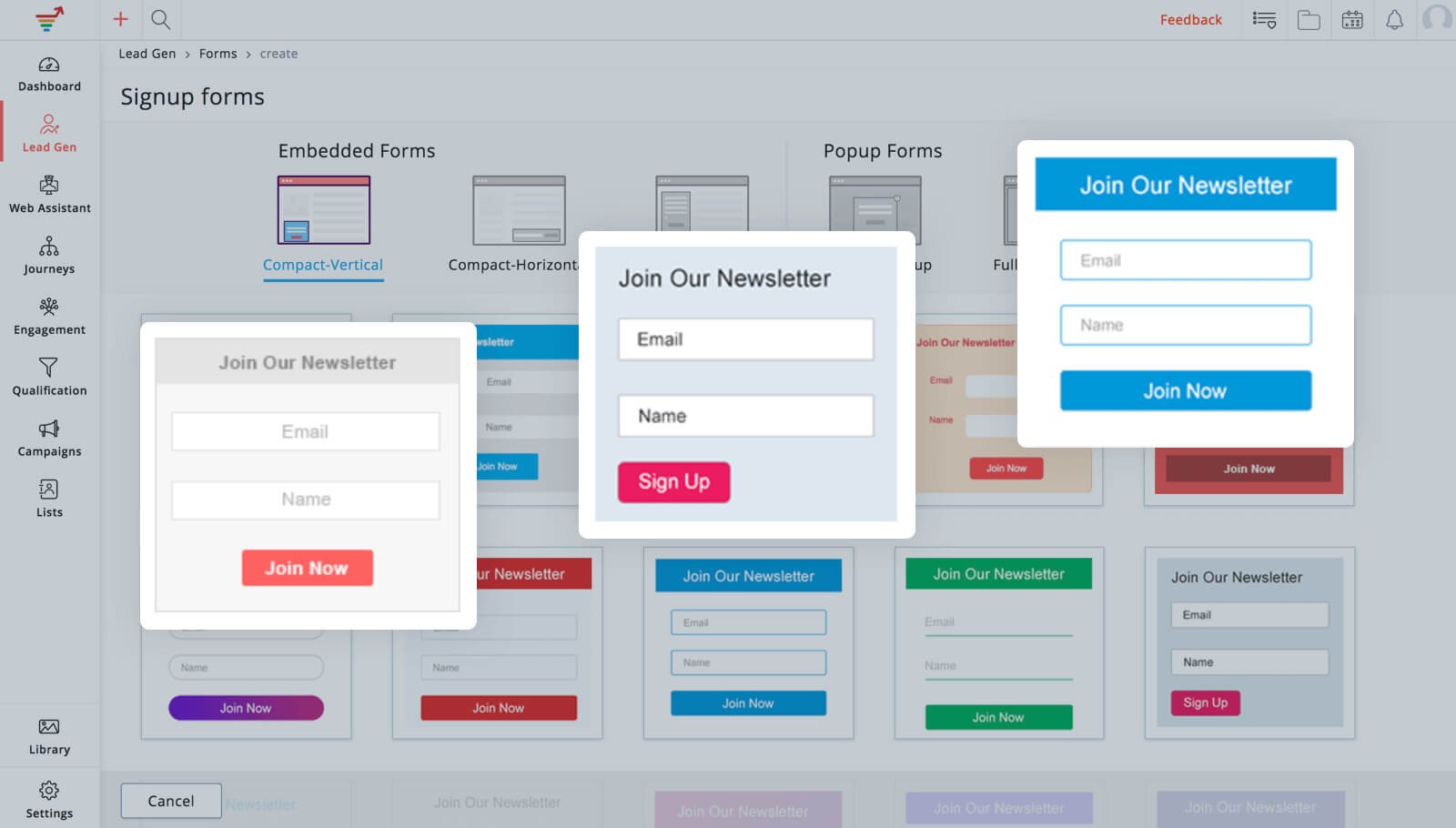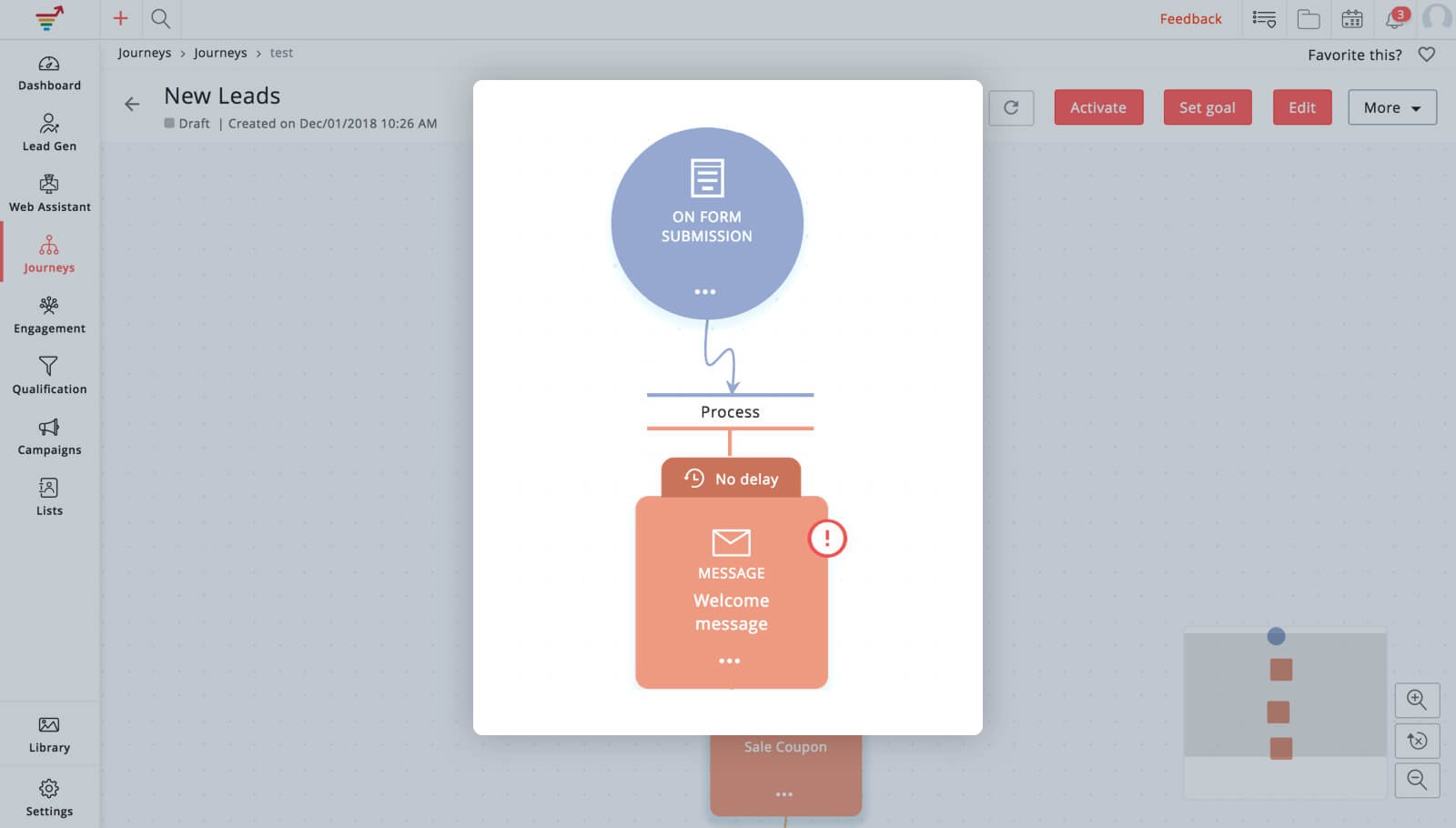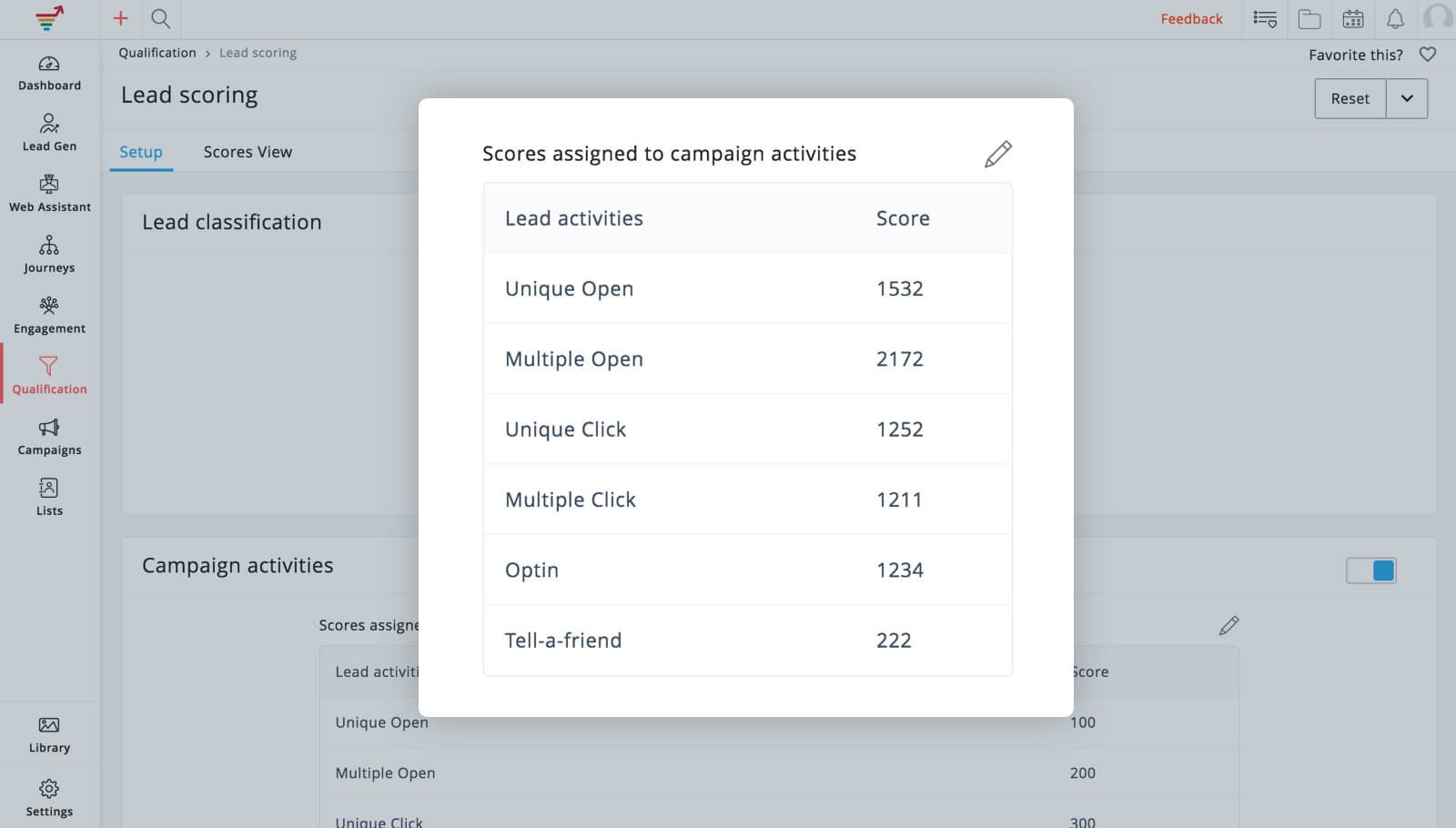 ~ Zoho Marketing Automation ~
Retain and Engage Leads with the Best Lead Management Software
Understand the online behavior of your leads and use that information to tailor messages to them.
Create profiles for every visitor based on their browsing behavior so you can give them exactly what they want.
Website Behavioral Marketing
See how a visitor interacts with your website in terms of page visits and link clicks. Define goals for a visitor, group them based on their actions, and create a personalized experience.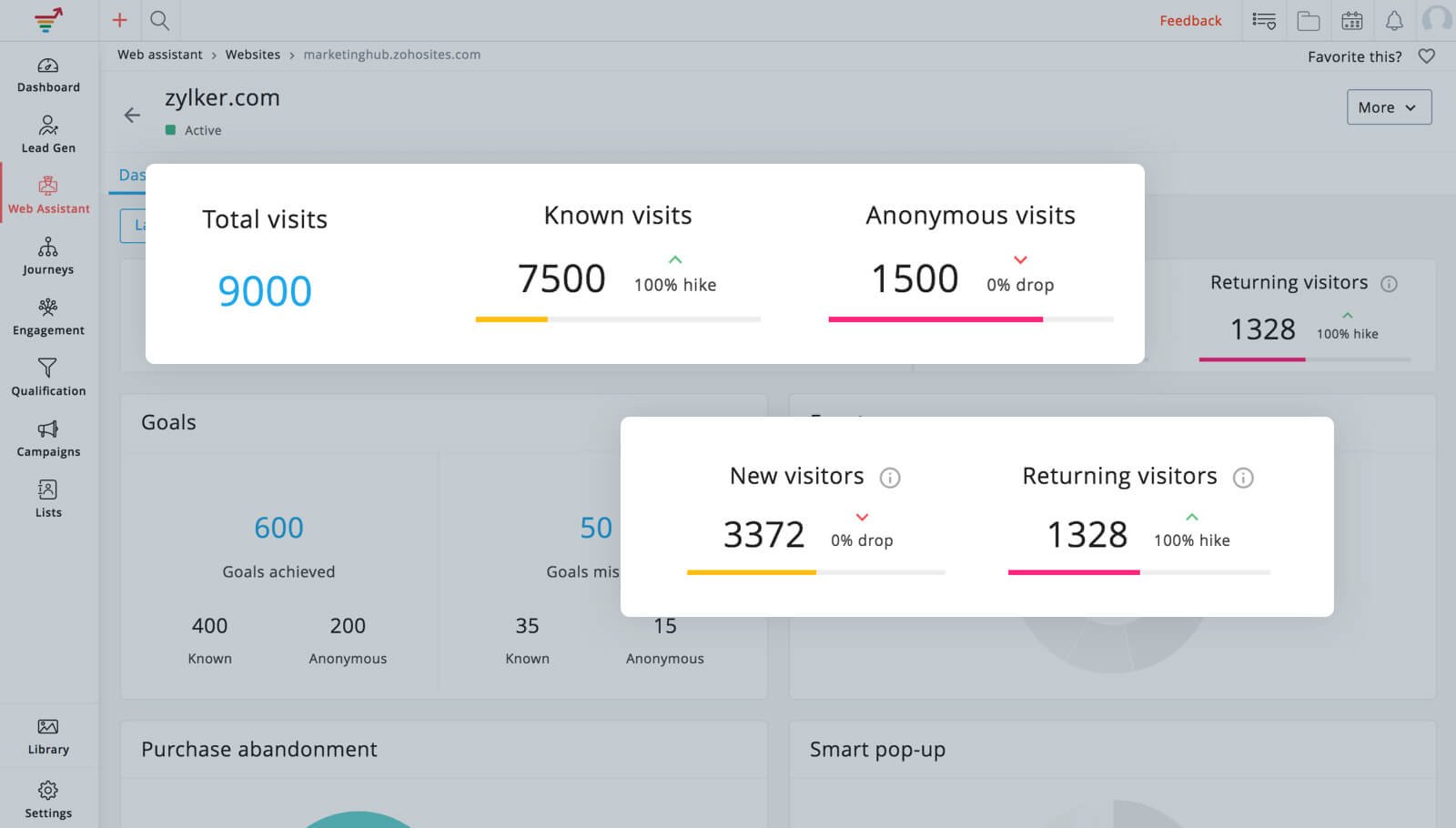 In-app usage-based targeting
See how your users interact with your product and get an idea of features that interests them. Send tailor-made content to improve their experience.
Relevance is the key to good customer engagement,
so build engagement programs that help you foster strong customer relationships.
Communicate with your leads via several channels, allowing them to pick how they want to interact with you. Furthermore, because all of your lead data is maintained in one location, you can easily follow up with your leads at any time and in any manner.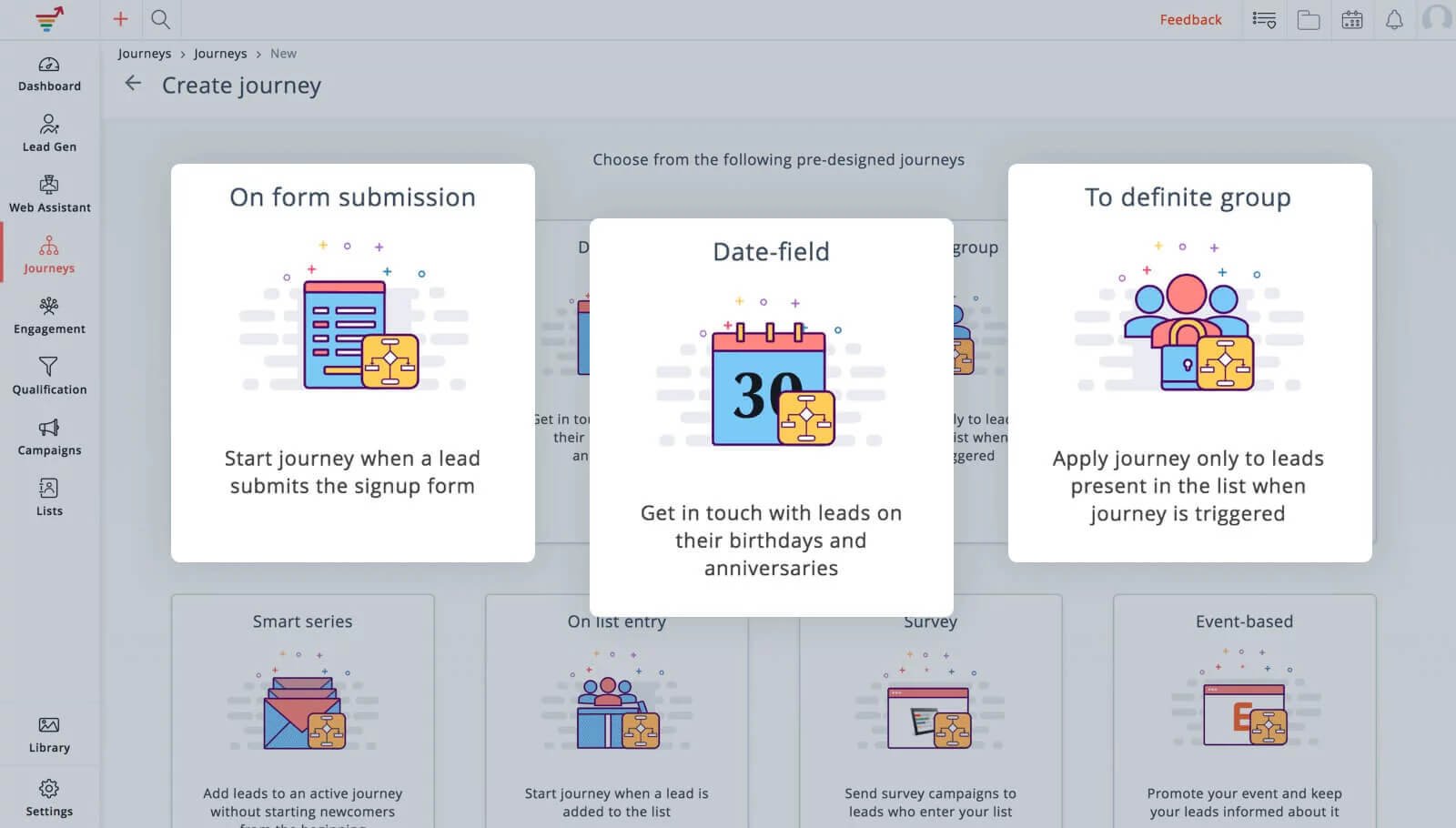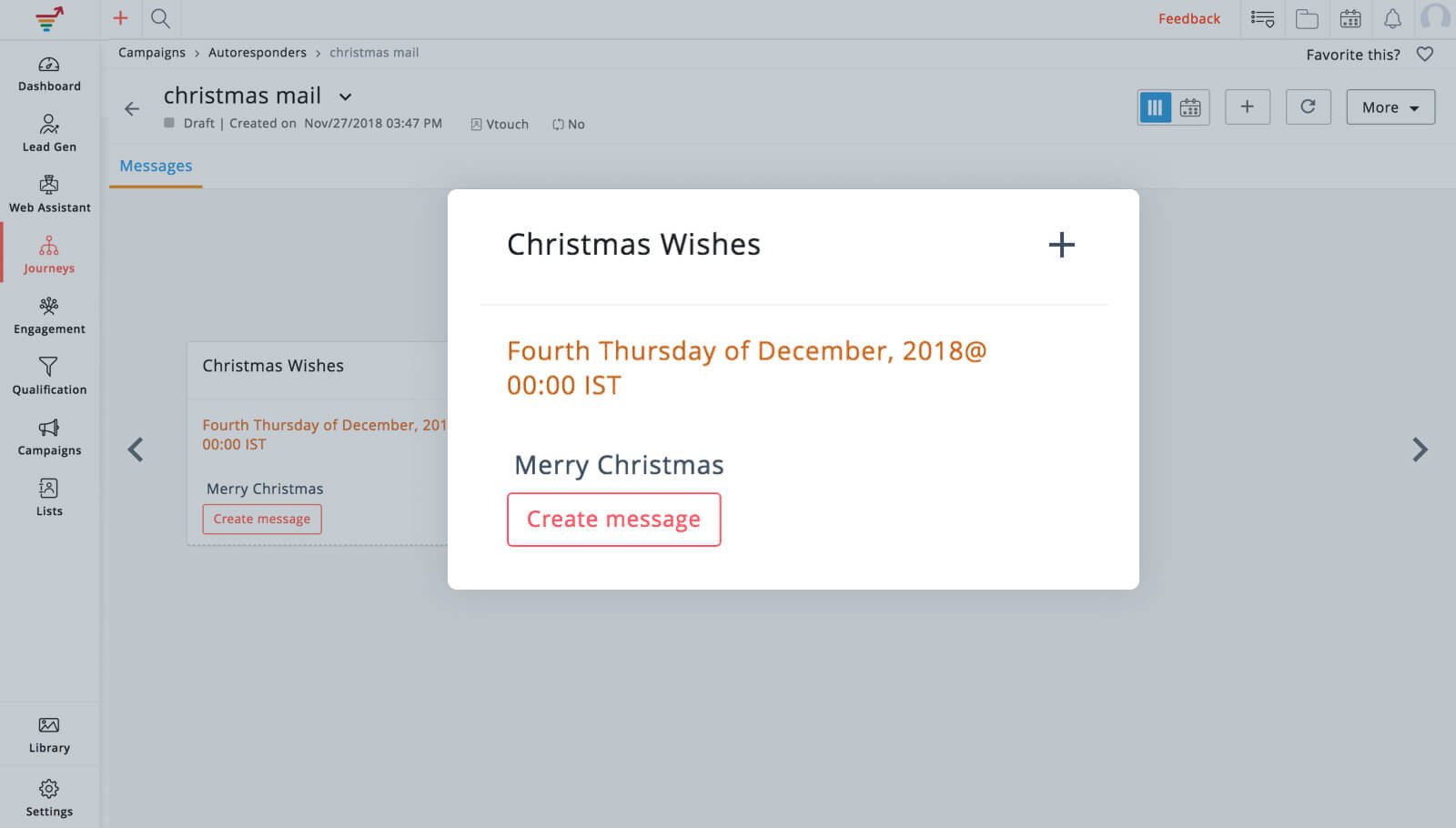 Examine how clients or prospects use your website in terms of page visits and link clicks. Create a tailored experience after identifying goals for them, and arrange them depending on their actions.
Construct an effective marketing strategy by automating everything, in addition to using pre-designed templates. Import data, schedule messages for specific events, send follow-ups, and customize your responses.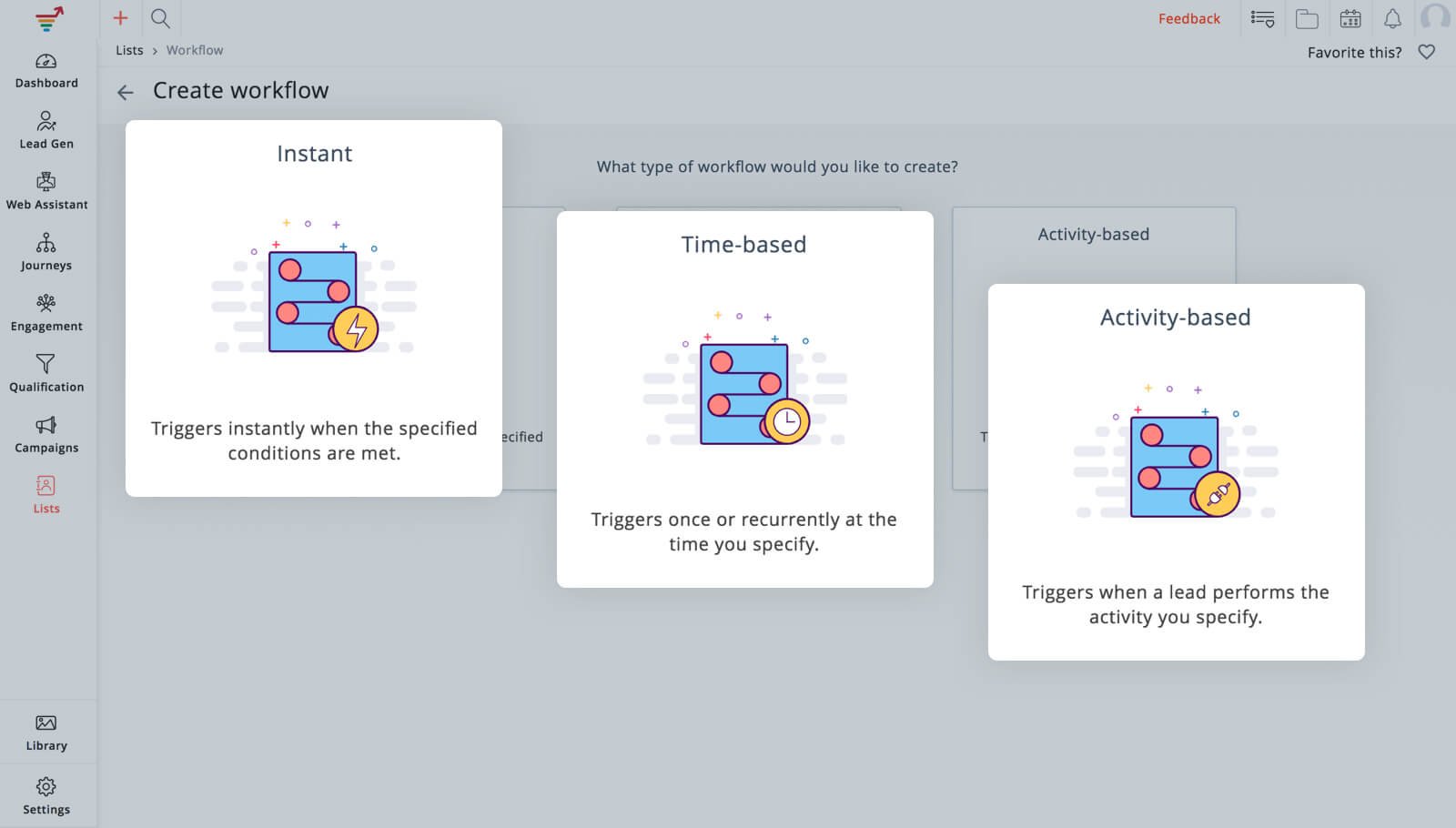 Zoho Marketing Automation Pricing Plan
Retain And Engage Leads With The Best Lead Management Software
Standard
for 1000 leads per month
Unlimited Automated Emails
Number of Visitors = 2 * Lead Count
Facebook Pages, Facebook Groups, Twitter Profiles, Instagram Business Profiles, LinkedIn Profiles, LinkedIn Company Pages, & Google My Business listings
Touchpoints
Complete Lead Management
Website Behavior Tracking
Basic pre-built journey templates
Basic Lead Journeys With Reports
Custom Journey Goals
Lead Path Tracing in Journeys
Lead Scoring
SMS Marketing
Marketing Planner
Survey Campaigns
Webinar Promotions
Event Promotions
E-commerce Marketing
Premium
for 1000 leads per month
Smart Pop-ups and On Spot Forms
Website Missed Goals
Site Purchase Abandonment
Web Application Tracking
Alias Domains and IP Filtering
Lead Attribution Reports
Custom Lead Tags
Lead Stage Classification
Advanced Pre-built Journey Templates
Advanced Journeys with Reports
ROI Measurement
Multi-Product Management
Product Cross-sell and Up-sell
URL Shortening With Custom Domains
Smart Links and App Links
E-commerce Journeys & Workflows
Store Abandonment Notifications
Inbox Previews
Email Signature Campaigns
Standard
for 1000 leads per month billed annually
Unlimited automated emails
Number of visitors = 2 * lead count
Touchpoints
Complete lead management
Website behavior tracking
Website goals and events
Basic pre-built journey templates
Basic lead journeys with reports
Custom journey goals
Lead path tracing in journeys
Lead scoring
SMS marketing
Marketing planner
Survey campaigns
Webinar promotions
Event promotions
E-commerce marketing
Premium
for 1000 leads per month billed annually
Smart pop-ups and OnSpot forms
Website missed goals
Site purchase abandonment
Web application tracking
Alias domains and IP filtering
Lead attribution reports
Custom lead tags
Lead stage classification
Advanced pre-built journey templates
Advanced journeys with reports
ROI measurement
Multi-product management
Product cross-sell and up-sell
URL shortening with custom domains
Smart links and App links
E-commerce journeys and workflows
Store abandonment notifications
Inbox previews
Email signature campaigns
Zoho Marketing Automation Frequently Asked Questions